Club News
PMA "Bantay Laya" Class 1994 Level I Invitational Shootfest, PNPA Firing Range, Silang, Cavite.
Click pictures for more photos.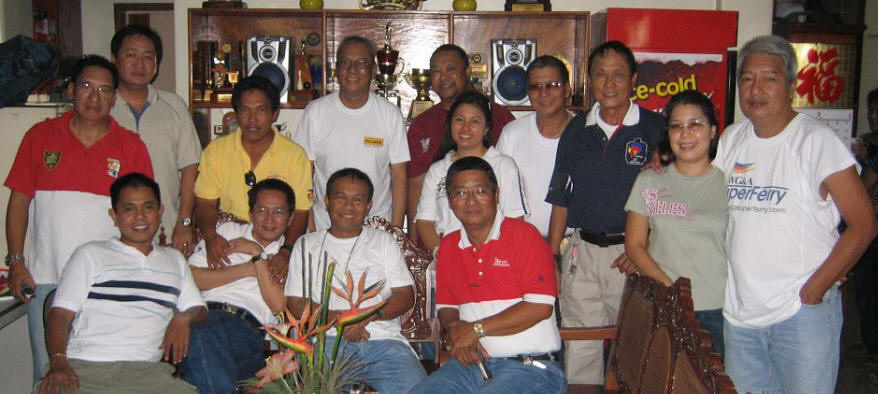 May 5, 2007 SSGCI GMM held at Boy de Borja's place together with guests and well whishers.
Rommel Cabungcal (PPSA President), Bert, Bock, Baby, Bobby & Mona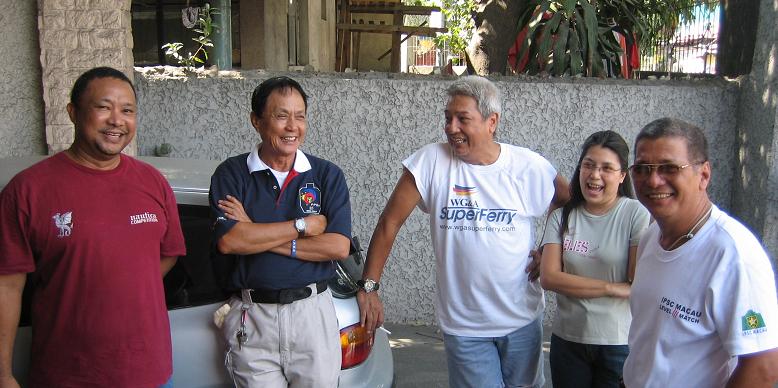 ---
.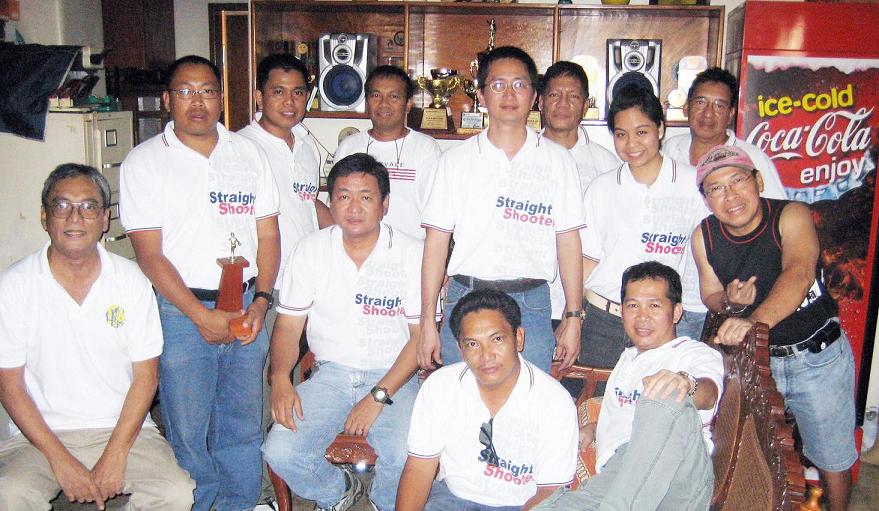 The group coming from the PMA Hinirang Class '87 Shoot, held a GMM in one of its members
(Boy de Borja) residence in Quezon City
Silang, Cavite,September 24, 2006

CCPNPA Annual Intramurals

The Cadet Corps of the Philippine National Police Academy held its annual intramurals that

started September 23, 2006 at Camp Castaņeda in Silang, Cavite.

Highlighting the meet was the practical shooting portion that consisted of 3 stages for the

handgun and another 3 stages for the rifle competition.

"Doing our share towards the molding of our Future Enforcers" - SSGCI

How about this for a course of fire?

Shooter stands at the foot of a ladder leading to the roof deck with rifle slung across his

body, muzzle pointing upwards, chamber empty and with no magazine inserted.

Upon audible signal, shooter climbs the ladder,

takes his position . . . . . . loads. . . . . . . .aims. . . . and fire. . .

.

. . . . . . . 'til he takes out the designated starting plate located at 150 meters.

..

After the hit, shooter goes down the building. . . . . runs 40 meters . . . . . . .

. . . towards a series of hurdles composed of a road barrier, a pole bridge. . . . .

. . . a two feet-high tunnel . . . . tires. . . . .

. . . a gate and through a port to engage more plates and . . . . . . . . . . a swinging target!

The Intram Photos (Click the picture to get a larger view)

Willicito Bayan giving pointers and final instructions to the last batch of cadets participating.

As always, a rewarding effort for the group.
---
SSGCI 1ST QTR SHOOT
Straight Shooters' 1st quarter club shoot last March 26, 2006 held at the Philippine National Police Academy Firing Range included a familiarization course on the sport of practical shooting.
Given their first taste of stage encounter were Ma. Russell, Francis and Hadjie at the initiative of the club president, Noriel Tan.
Note:
Familiarization courses on practical shooting is conducted by the club on a scheduled basis at the Philippine National Police Academy Firing Range located in Silang, Cavite enroute to Tagaytay. For those wanting to know more about the sport this summer, please text your name, age, your intention and contact numbers to 'Babes' using any of the following cell phone numbers:
09189432097 09175453824 09189639803 09178120130
and we will inform you of the schedule.
---
1st Quarter Club Shoot Winners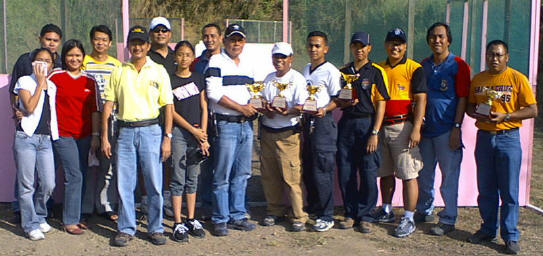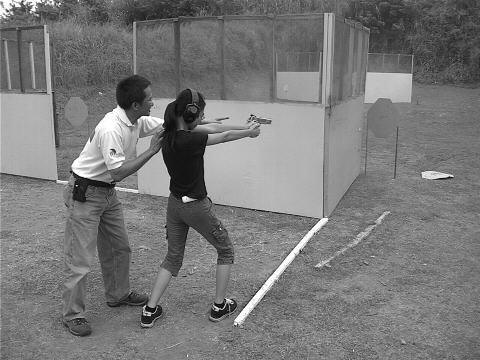 President Tan guiding Ma. Russell at the PNPA Firing Range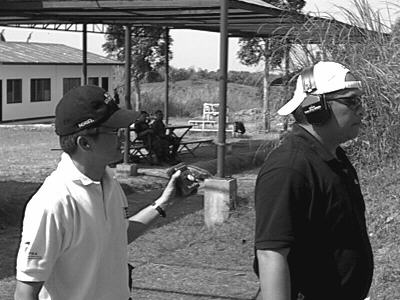 Father (Hadjie, photo below) and son (Francis, top photo) on their first stage encounter.