Welcome PC/Supt Doria!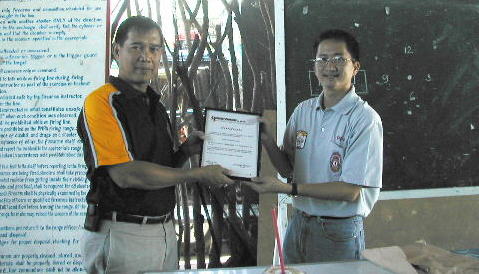 (March 3, 2005)
President Noriel Tan presenting the SSGCI certificate to
PC/Supt. German B. Doria, Director of the Philippine National Police Academy,
making him a special adviser of the Club in recognition for his support and active
participation in the field of practical shooting as a sport.